20-22 April 2018, Hotel Nikopolis, Thessaloniki
The Alphazita spring retreat is now over…
We want to thank you all for joining us in world's first Holistic Fertility Retreat. A team of dedicated international experts have been brought together to enhance your fertility by nurturing and nourishing your body, heart, mind and soul.
Who is it for?
Women, men and couples with no Fertility issues, who wish to enhance their Natural Fertility.
Women, men and couples with Fertility issues who wish to enhance their Natural & Assisted Fertility.
Fertility carers (Doctors, Nurses/Midwives, Acupuncturists, Massage therapists, Nutritionists, Coaches, Councellors, Coordinators, Volunteers etc) who wish to familiarize themselves with true Holistic Fertility Care (Certificates issued).
Medical Consultation
admin
2019-07-25T06:39:21+00:00
Why attend?
The A-Z Holistic Fertility Event (AlphaZita) is, to the best of our knowledge, the first event of its kind where a true Holistic Fertility approach is applied.
A team of dedicated international experts has been brought together in order to enhance your Fertility by nurturing and nourishing your body, heart, mind and soul.
Multiple reports can be found in literature, that support the positive effect of additional therapies or interventions, to the successful outcome in the journey to parenthood.
Lowering stress levels though, is not only beneficial for the fertility itself, but also to the general emotional situation of the couple and their relationship. The benefits of fertility awareness and education have the duration of a lifetime e.g. Nutrition or life coaching.
The impact is extended to the general wellbeing!
We consider the retreat to be not only a life creating but also a life changing experience!
The fertility retreat for the spring 2018 was held in the Nikopolis Hotel Thessaloniki.
The Venue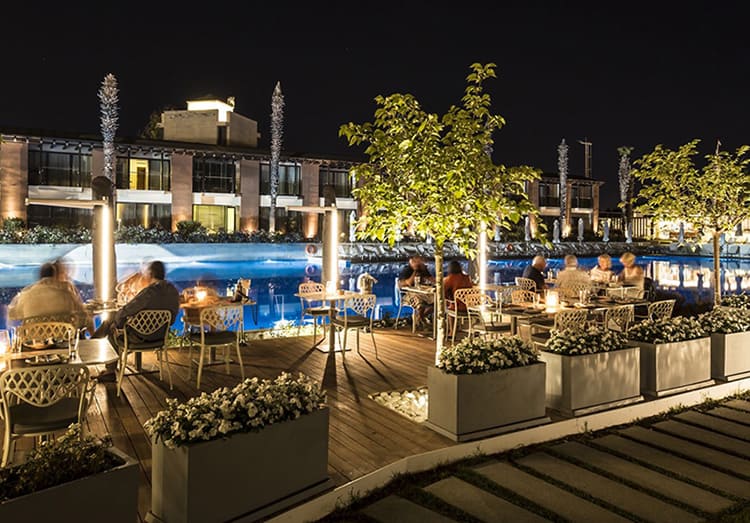 The fertility retreat for the spring 2018 was held at the 5 star Hotel Nikopolis Thessaloniki. Our guests enjoyed all the comfort and finest services of a luxury hotel along with their fertility retreat program.
Thessaloniki (520 km. north of Athens) is the second largest city of Greece and the most important center of the area. Built near the sea (at the back of the Thermaïkos Gulf), it is a modern metropolis bearing the marks of its stormy history and its cosmopolitan character, which give it a special beauty and charm.
Thessaloniki is easy to fall in love with – it has beauty, chaos, history and culture, a remarkable cuisine and wonderful, vast sea views.
The different neighborhoods are little worlds unto themselves, and when you climb up to the Byzantine walls and take in the whole of Thessaloniki at sunset, you see what a sprawling, organic city it is. Old and new cohabit wonderfully: the Arch of Galerius, an intricate 4th-century monument, overlooks the busy shopping drag of Egnatia, while Thessaloniki's most famous sight, the White Tower, anchors a waterfront packed with cocktail bars. The New Waterfront has breathed life and opened up space for long walks and cycling. By night, the city reverberates with music and nightlife.
Thessaloniki is a major transportation hub for Greece and southeastern Europe, notably through the Port of Thessaloniki. The city is renowned for its festivals, events and vibrant cultural life in general, and is considered to be Greece's cultural capital. Events such as the Thessaloniki International Trade Fair and the Thessaloniki International Film Festival are held annually, while the city also hosts the largest bi-annual meeting of the Greek diaspora, Thessaloniki was the 2014 European Youth Capital.
The city of Thessaloniki was founded in 315 BC by King Cassander of Macedon. An important metropolis by the Roman period, Thessaloniki was the second largest and wealthiest city of the Byzantine Empire. It was conquered by the Ottomans in 1430, and passed from the Ottoman Empire to Greece on 8 November 1912.
Thessaloniki is home to numerous notable Byzantine monuments, including the Paleo-christian and Byzantine monuments of Thessaloniki, a UNESCO World Heritage Site, as well as several Roman, Ottoman and Sephardic Jewish structures. The city's main university, Aristotle University, is the largest in Greece and the Balkans.
Thessaloniki is a popular tourist destination in Greece. In 2013, National Geographic Magazine included Thessaloniki in its top tourist destinations worldwide, while in 2014 Financial Times FDI magazine (Foreign Direct Investments) declared Thessaloniki as the best mid-sized European city of the future for human capital and lifestyle. Among street photographers, the center of Thessaloniki is also considered the most popular destination for street photography in Greece.
Programme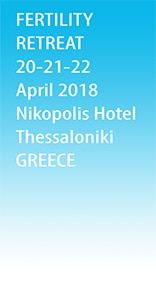 Friday 20 April 2018
Saturday 21 April 2018
09.00
Registration
09.30
Introduction – Overview


Elias Tsakos

10.00
Fertility Massage


Clare Blake

10.30
Fertility Nutrition


Rosie Letts

11.00
Coffee
11.30
Fertility Acupuncture


Gordana Petrovic

12.00
Fertility Coaching


Jack Pearson

12.30
Fertility Medicine


Elias Tsakos

13.00
Discussion
13.30
Lunch
15.00 (3hrs)
Individual 1-2-1 Treatments
20.00
Dinner
Sunday 22 April 2018
| | |
| --- | --- |
| 09.00 | Introduction – Overview |
| 09.30 | Individual 1-2-1 Treatments |
| 11.30 | Coffee |
| 12.00 | Individual 1-2-1 Treatments |
| 14.00 | Lunch |
| 16.00 (2hrs) | Thessaloniki City Tour |
| 20.00 | Farewell Reception |
From 10 – 13 October 2019 you can join the whole AlphaZita fertility team and be supported, guided and nurtured towards your dream of parenthood.