Join Gordana Petrovic and Dr. Elias Tsakos for a 40 min exploration of fertility acupuncture and how it can support medical interventions on the way to parenthood! Improve your success rates and your overall health and learn more about acupuncture complementary medicine model!
In this 40 minute LIVE webinar they will share:
The role of traditional acupuncture therapy in fertility.
How fertility acupuncture can support medical fertility therapies.
What is the procedure of fertility acupuncture.
What to expect from fertility acupuncture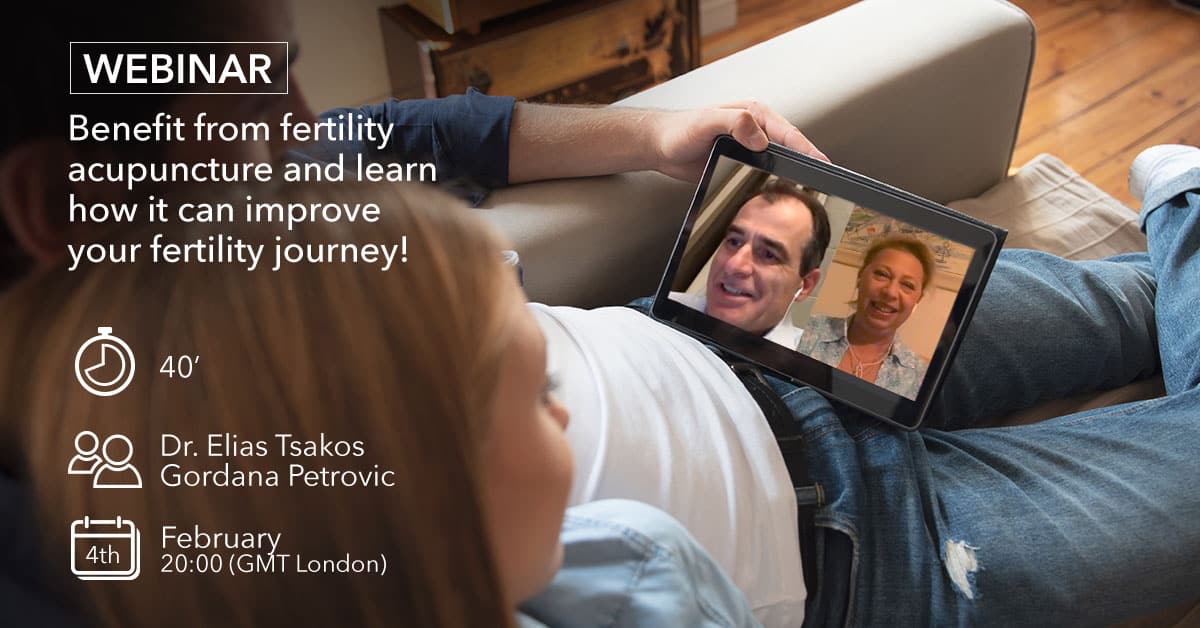 Thank you all for attending our webinar!
For those who didn't make it but still care to learn about fertility from a medical, natural and truly holistic perspective, you can access the recorded version through youtube: https://youtu.be/CuMXJl0kb2g