Join Clare Spink and Dr. Elias Tsakos for a 40 min exploration of how fertility massage supports couples on their fertility journey alongside medical interventions.
Discover how fertility massage focuses on physical, emotional and spiritual aspects that may be creating disharmony within their bodies and impacting on a successful pregnancy.
In this 40 minute LIVE webinar they will share:
The physical benefits of Fertility Massage.
How Fertility Massage Therapy is not just a physical massage – the emotional aspects that can impact conception.
Understanding how we store emotions and trauma within our bodies and how this can affect fertility.
How Fertility Massage can support medical therapies.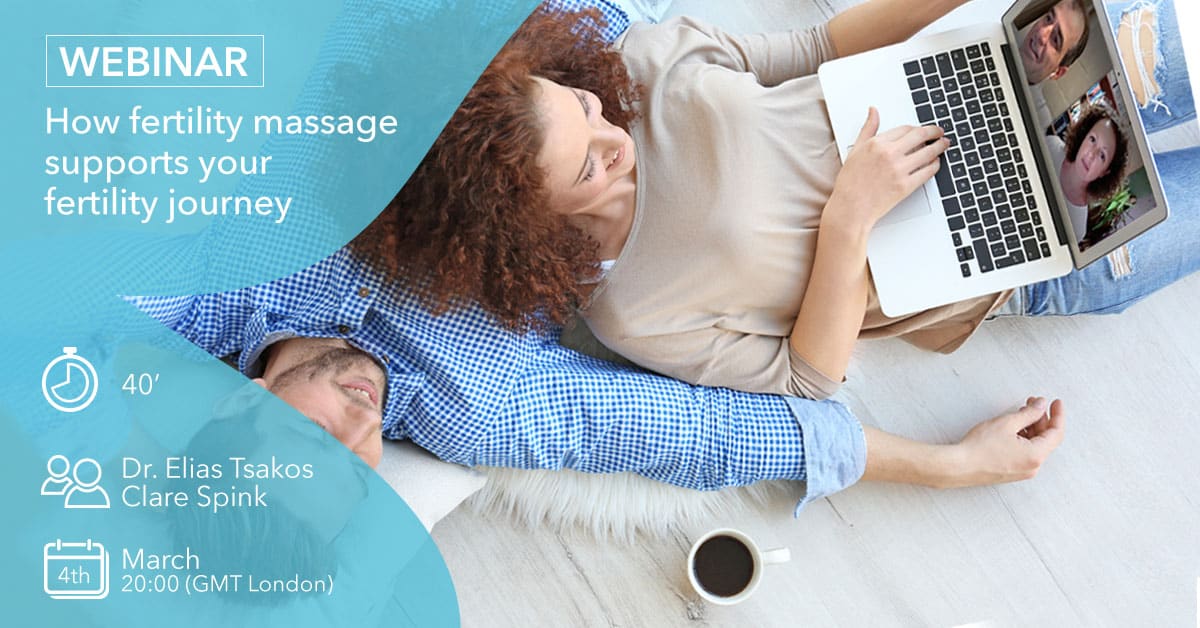 Thank you all for attending our webinar!
For those who didn't make it but still care to learn about fertility from a medical, natural and truly holistic perspective, you can access the recorded version through youtube: https://youtu.be/uQetqpI7in0