Join Rosie Letts, Fertility Nutritionist and Sarah Holland, Fertility EFT Coach as they talk about the challenges that are faced when adopting a healthy 'fertility diet' and how you can make it easier and enjoyable!
In this special 40 minute webinar they will be covering:
Beyond Weight Loss: How to use food to prepare yourself mentally and physically for pregnancy.
Create and Stick to Habits: Turn temporary turnarounds into permanent lifestyle changes that support your fertility.
Hormone and Blood Sugar Balance: Learn why hormones and blood sugar play a huge role in optimising fertility.
Why Calories Don't Matter: Hear why quality over quantity is one of the biggest assets to your personal goals, and how to incorporate this into your lifestyle.
The Role of Your Mind: Understand how you can get your mind on board to support not hinder your 'fertility diet'.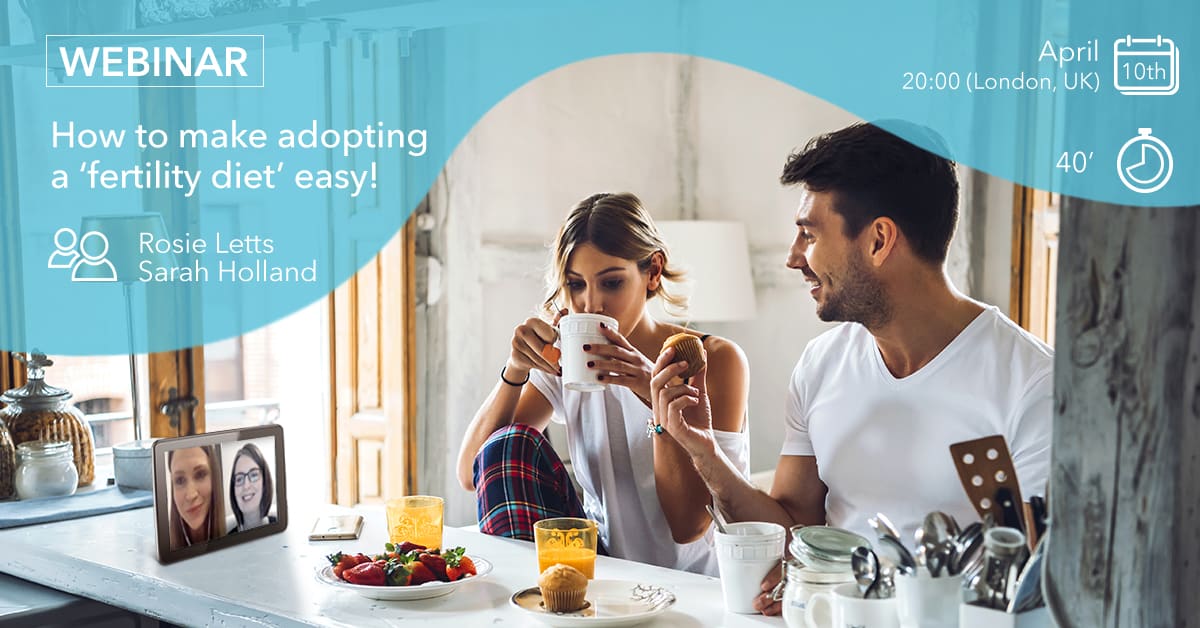 Thank you all for attending our webinar!
For those who didn't make it but still care to learn about fertility from a medical, natural and truly holistic perspective, you can access the recorded version through youtube: https://youtu.be/exkmYiFcwGk