Join Sarah and Dr Tsakos as they explore the impact of negative fertility experiences, why it's important to recover and heal, and how you can plan your next positive steps forward towards a healthy conception, pregnancy and birth of your baby.
In this 40 minute LIVE webinar they share:
The most common setbacks experienced by fertility patients, and the impact they have on a fertility journey.
The power of words, language, and your perspective over your next fertility treatment cycle or conception opportunity.
Practical steps to take now to begin your healing journey in the shortest time possible, and be positively prepared for pregnancy, birth and parenthood!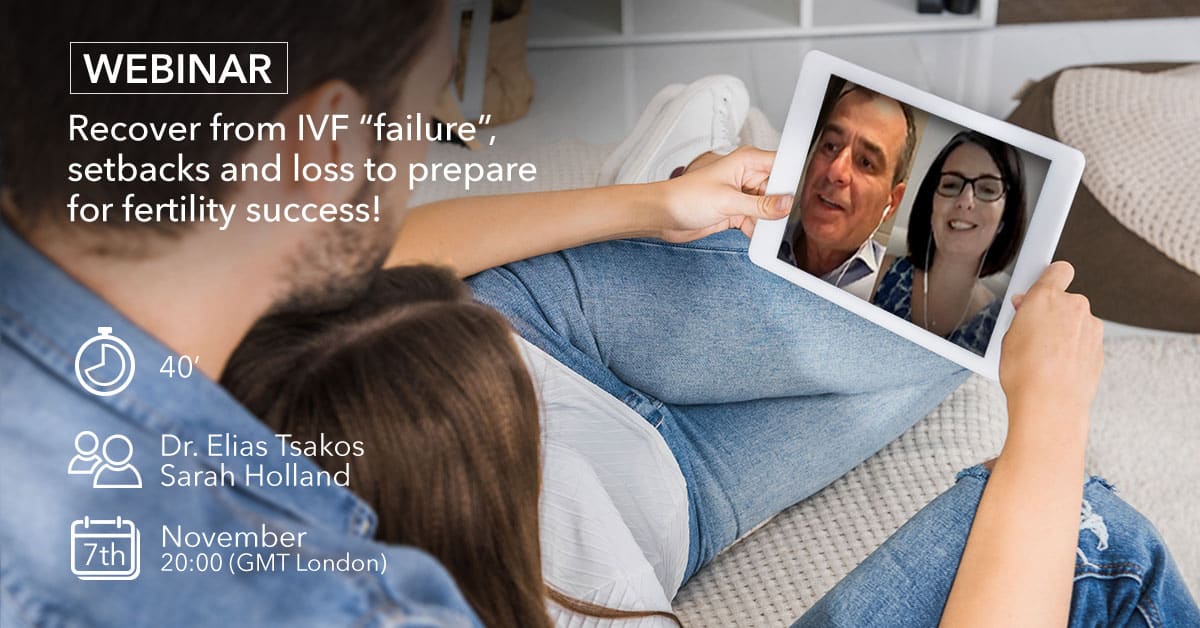 Thank you all for attending our webinar!
For those who didn't make it but still care to learn about fertility from a medical, natural and truly holistic perspective, you can access the recorded version through youtube: https://youtu.be/G-kgKLjqaMo