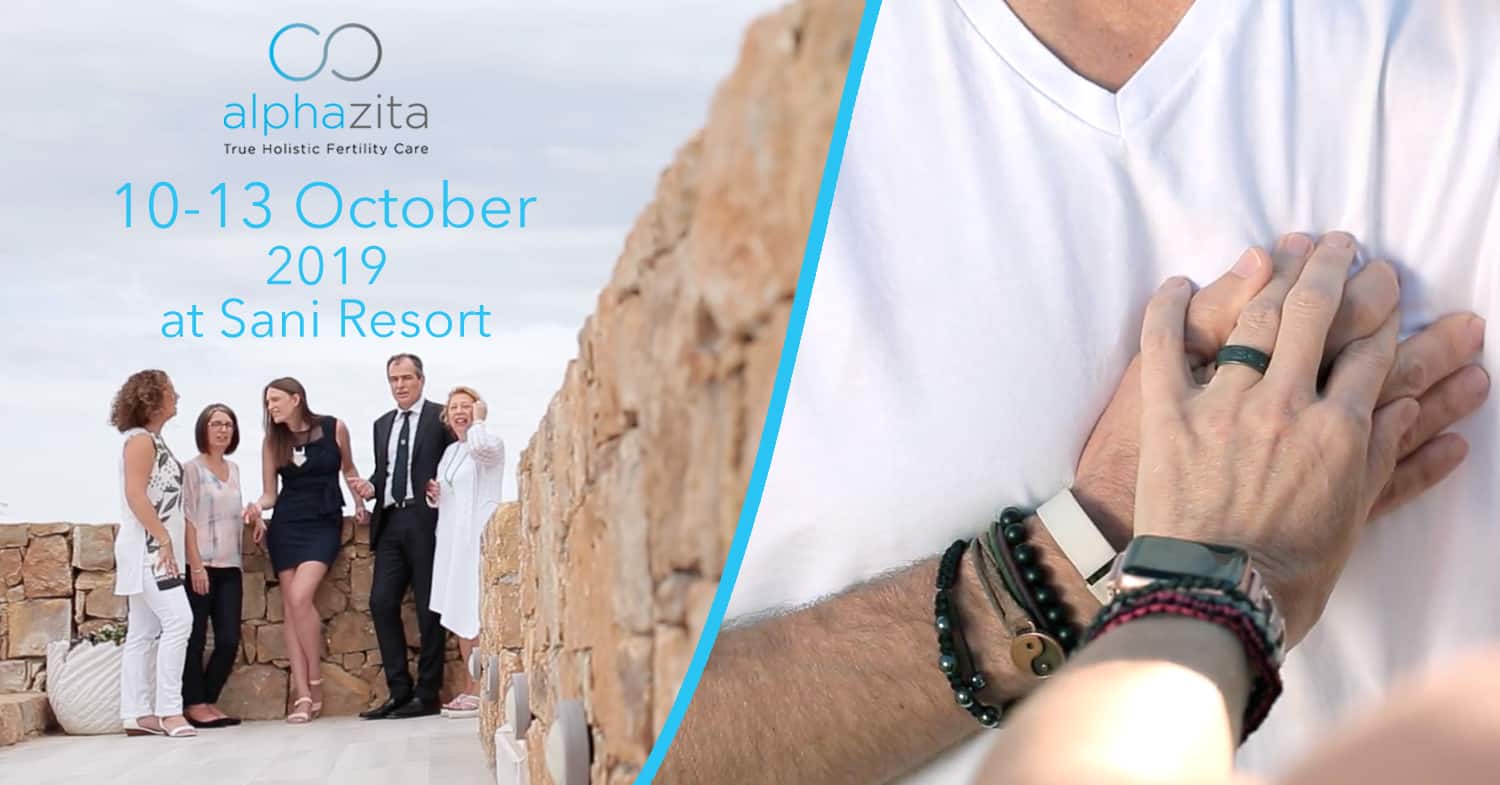 10 – 13 October 2019, Sani Resort
The Alphazita autumn retreat is now over…
We want to thank you all for joining us in world's first Holistic Fertility Retreat. A team of dedicated international experts have been brought together to enhance your fertility by nurturing and nourishing your body, heart, mind and soul.
Who is it for?
Women, men and couples with no Fertility issues, who wish to enhance their Natural Fertility.
Women, men and couples with Fertility issues who wish to enhance their Natural & Assisted Fertility.
Fertility carers (Doctors, Nurses/Midwives, Acupuncturists, Massage therapists, Nutritionists, Coaches, Councellors, Coordinators, Volunteers etc) who wish to familiarize themselves with true Holistic Fertility Care (Certificates issued).
Medical Consultation
admin
2019-10-15T08:33:02+00:00
Why attend?
The A-Z Holistic Fertility Event (AlphaZita) is, to the best of our knowledge, the first event of its kind where a true Holistic Fertility approach is applied.
A team of dedicated international experts has been brought together in order to enhance your Fertility by nurturing and nourishing your body, heart, mind and soul.
Multiple reports can be found in literature, that support the positive effect of additional therapies or interventions, to the successful outcome in the journey to parenthood.
Lowering stress levels though, is not only beneficial for the fertility itself, but also to the general emotional situation of the couple and their relationship. The benefits of fertility awareness and education have the duration of a lifetime e.g. Nutrition or life coaching.
The impact is extended to the general wellbeing!
We consider the retreat to be not only a life creating but also a life changing experience!
The fertility retreat for the autumn 2019 was held in the 5 star Sani Resort Thessaloniki.
The Venue
The fertility retreat for the autumn 2019 was held in the 5 star Sani Resort Thessaloniki. Our guests enjoyed all the comfort and finest services of a luxury hotel along with their retreat program.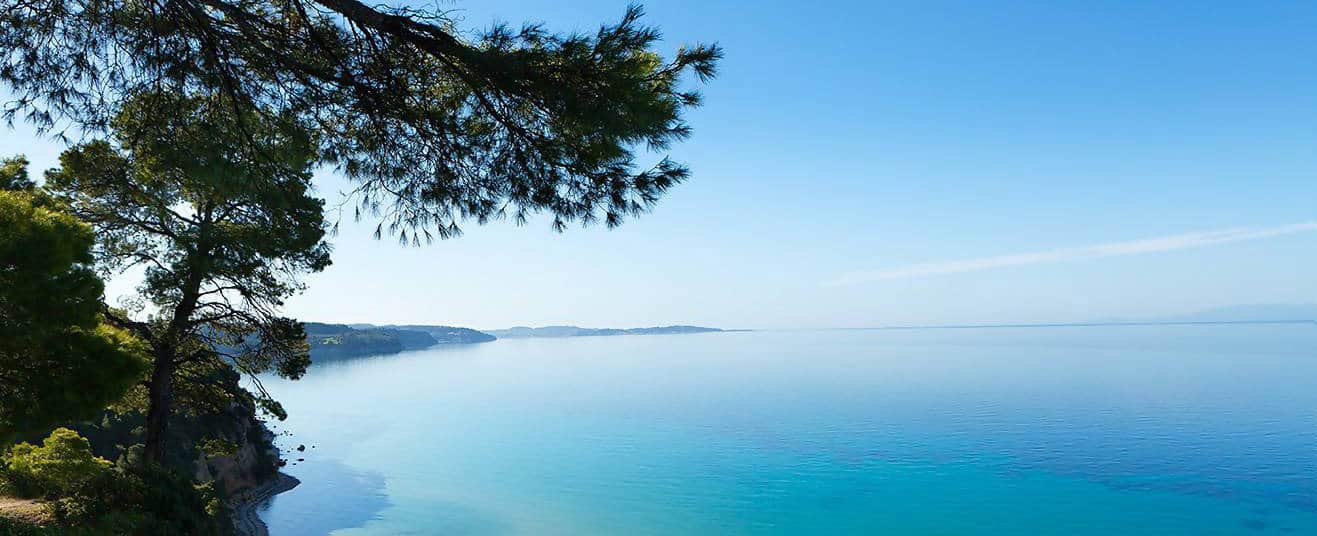 Sani Resort is situated on the magnificent Kassandra peninsula, the first of the three beach-fringed peninsulas of Halkidiki. Sani overlooks Mount Olympus and is close to the glorious but unspoiled beaches of the Sithonia peninsula.
A special place where nature and man exist in harmony. Endless golden beaches enchantingly framed by the crystal clear waters of the Aegean and the magnificent pine forests of the Kassandra peninsula.
This luxury resort is also within easy reach of Thessaloniki – Greece's second largest city and the capital of Macedonia (also voted "Best Mid-Sized European city for human capital and lifestyle" by Financial Times in 2014). It is one of the most beautiful cities in Europe and a vibrant cultural centre with theatres, clubs, contemporary art museums, galleries, designer shops and a bustling café culture. We get the sun all year round and even our winters are mild.
A luxurious landscape stretching across fragrant pine forests, golden sands and crystal clear waters. This is the awe-inspiring thousand-acre natural backdrop to Sani Resort, home to five multiple-awarded 5-star hotels recognised around the globe by leading travel organizations.
Five stunning properties all within walking distance of each other, yet far enough away to create a real sense of individuality. While the beating heart of Sani is the vibrant, glamorous Marina with its sumptuous restaurants, bars and boutiques.
This is a destination that's an intimate getaway and a fabulous escape where families make the most of valuable time together and create lasting memories. It's where you can take off into the forests, soak up the sun on seven magnificent beaches, revitalise in any one of the five unique spas, take part in a vast choice of sports and organised activities, enjoy so much fabulous entertainment and indulge yourself in a choice of forty amazing restaurants and bars.
Most of all Sani is a place where you can relax, rejuvenate and simply have fun with family, friends and those you love.